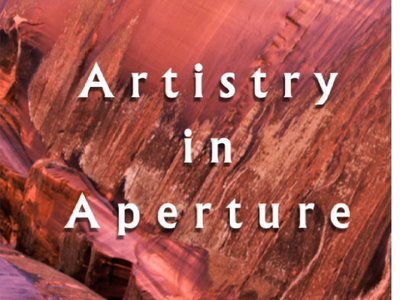 An episode from my iTunes podcast, "Digital Photography and Artistry".
View this episode at 640×480 in a new window or by clicking anywhere on the image. To stay on this page, you can open as a smaller pop-up window by hovering and clicking on the button under the title.
Starting this sub-series around Artistry in Aperture is a labor of love for me. In this first episode "Introduction", I share what I am looking for when I photograph, how I think about my photographic art, and how Aperture supports that creativity. Lots of my images from around North America and the world are used in this episode as illustrations. Future episodes will go into more detail and depth on finding, shooting and creating individual images.
To view and subscribe to the podcast on iTunes, you will need the application/program iTunes on your computer. Download iTunes from Apple.
When you have installed iTunes, go to the iTunes Store, enter Jim Everett in the search box at top right. In the box "Podcasts" over at the left, you should see the image of the red flower and the title. Click on that and my podcast panel and list will open. Double-click on any title to view it in iTunes. To return to the list, click on the circle with an X, in the top left of the viewing window. Do not close the window or you will close the whole podcast.
If you want to subscribe, and automatically download future episodes, click on the "Subscribe" button up at the left beside the image. To download any free episode, just click on the "Get Episode" button in the listing, and the download to iTunes on your computer will start.
And if you like what you see, please take a moment to rate the podcast and add a comment.
Or, to simply subscribe to the RSS version of the podcast (xml), click here. You will be taken to the basic feed, with access to all the media.
Thanks, and enjoy.