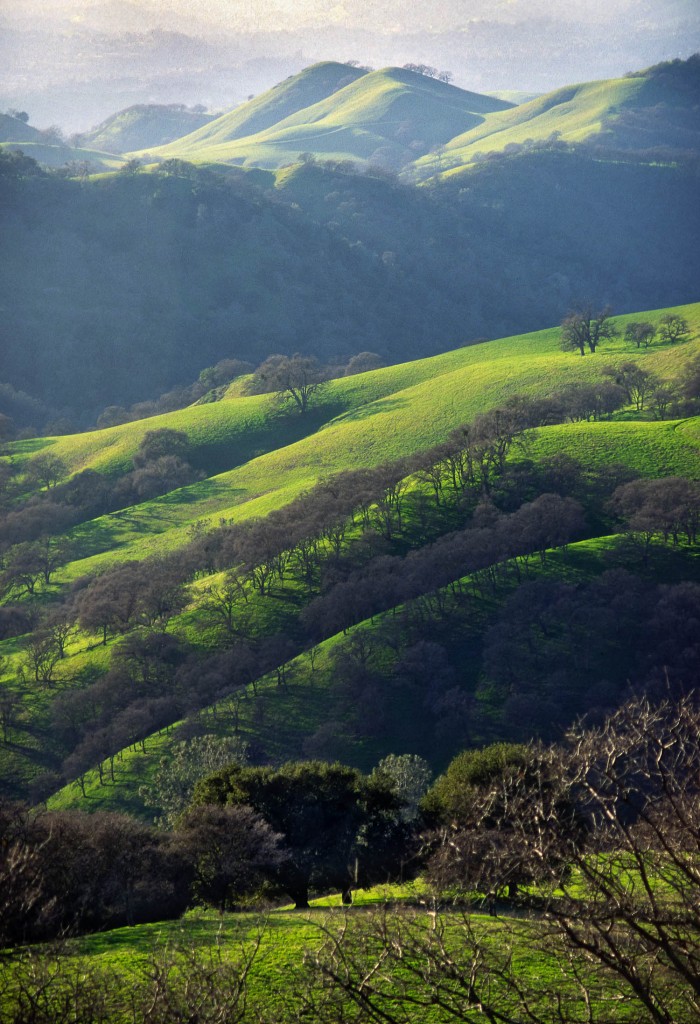 Rolling, smooth hills of green, with a late winter sun casting shadows from bare-limbed winter trees are on of Eyvind Earle's recurring beautiful motifs. In this view at left we see the contours of the hills and deep shadows of the valleys, along with the mixture of skeletal tres and evergreens.
This was taken on the road to Mt Hamilton Observatory, looking back towards San Jose in California's Silicon Valley. This particular image of mine was included in the 2007 extended exhibition, "Distinctive Artists of Southern California", at Ontario International Airport, Los Angeles.

Eyvind Earle's work also draws much on the beauty the area of California in the Santa Cruz Mountain forests.
This image has been created from an afternoon I spent there with two friends and my camera three years ago. My choice of subject and the treatment is very much inspired by Earle's paintings.
I plan to print this at 12″ x 36″ and offer it as a limited edition for framing.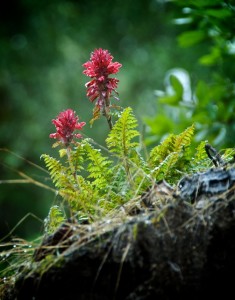 From the same shoot as the Earle-like Tree, the image of the fern and flower is the subject of a video how-to episode in my iTunes podcast, "Digital Photography and Artistry".The fern and flower will be soon available as an 11″ x 14″ art print.